AWARD ACHIEVEMENTS
2001 PLATINUM AWARD IN BUSINESSWEB TOP 300 NATIONAL COMPANIES
Venter was the first trailer manufacturer to change the shape of the trailer and enhance its features. The brand still sets the trend for shape and engineering today. Venter received the Platinum Award in Businessweb's Top 300 National Companies in 2001.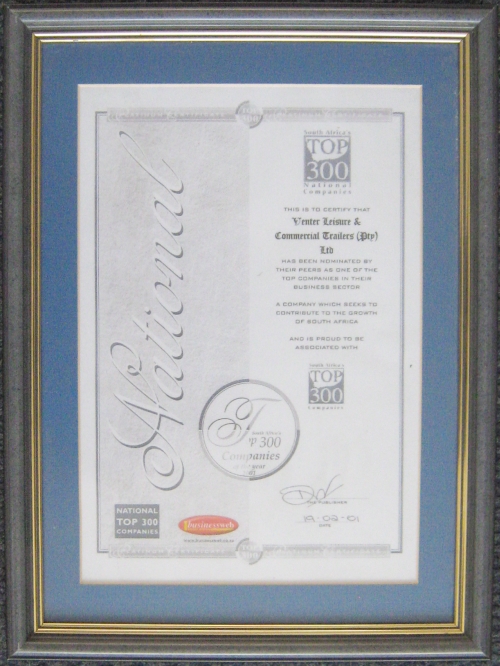 2009 ROCCI BRONZE WINNER IN THE LARGE BUSINESS CATEGORY
Each year the Roodepoort Chamber of Commerce and Industry (ROCCI) awards deserving companies for performance, and excellence.
Venter Manufacturing received a Bronze Award in the large business category, which is a coup considering it is the first time the company has entered the competition. This recognition is especially appropriate since 2009 was the 50th year Venter has been in business.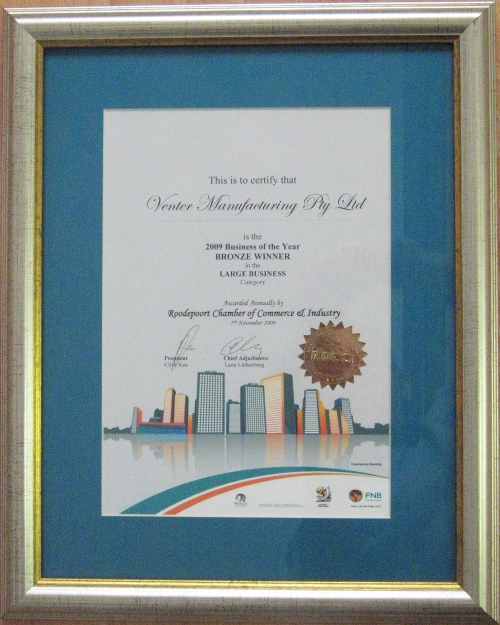 2009/2010 SUPERBRANDS STATUS
The recognition confers the highest accolade for brand awareness, placing the Venter brand in the company of the premier brands in South Africa.
The Venter brand is characterised by the slogan, "Behind you all the way", and users have full confidence in the product's safety, fitness for purpose and quality. It's a trusted household brand that brings to mind integrity, longevity, value, durability and quality.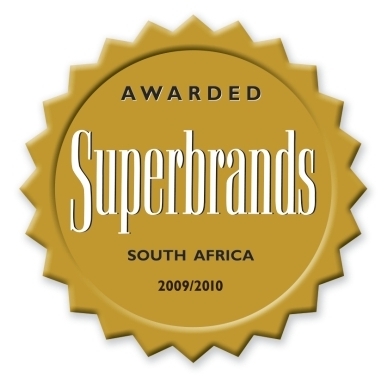 2011 DIAMOND EYE AWARD
Venter was proud to receive "The Diamond Eye Award For Quality Commitment And Excellence" at an award ceremony in Geneva Switzerland in November 2011.
The award is nominated by members of the 'Otherways Management Association Club' (OMAC), whose members are from 160 countries, and industries from a wide spectrum.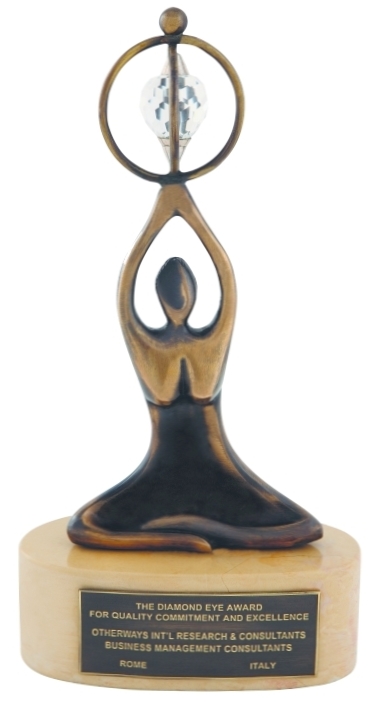 The Venter Team - proudly behind you all the way