Product Enhancements
Venter is actively engaged in ongoing product development and improvement across many trailer types. Here are just some of the prominent developments implemented.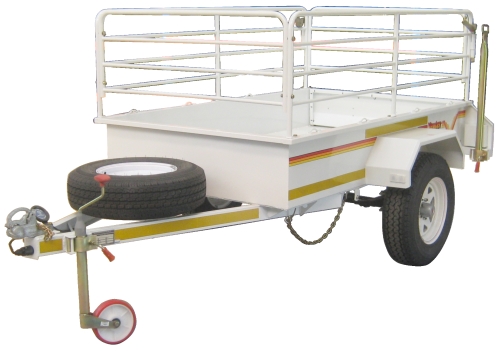 New Half-ton Flatdeck 14 inch Wheels
This very popular Half-ton trailer now comes in a 14 inch version, which gives added axle strength as well as greater ground clearance for handling tough load assignments.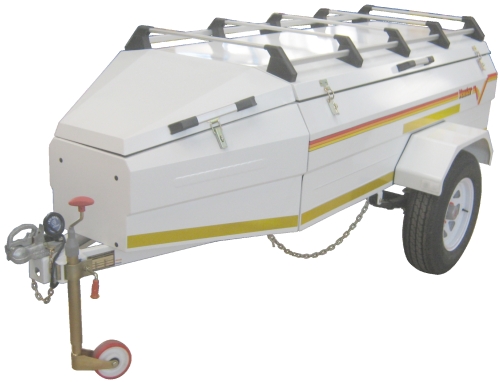 The Voyager 7ft now has a new sturdy 5-way aluminium roofrack option for carrying even more items on the outside. The extra cross-member really adds much more strength and attachement possibilities.
4 x 4 Nosecone With Cladding
The new 4x4 nosecone for the Bushbaby and Offroader is now clad in a thick durable aluminium plate. It has a ruggedised texture pressed into the surface providing not only good looks, but substantial rigidity and protection in off-road conditions.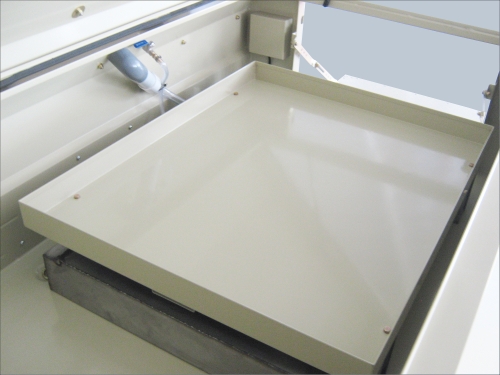 Savuti Water Tank Tray
Added storage and convenience is provided by a large tray mounted on top of the installed water tank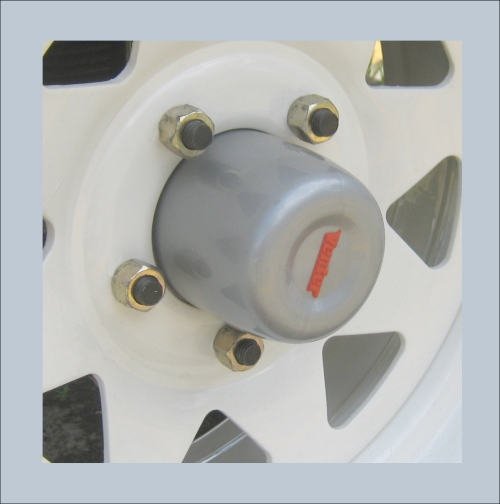 New Polyprop Dust Caps
This new addition is fitted on many types of trailers, and affords a corrosion-proof and strong solution, with in-moulded branding.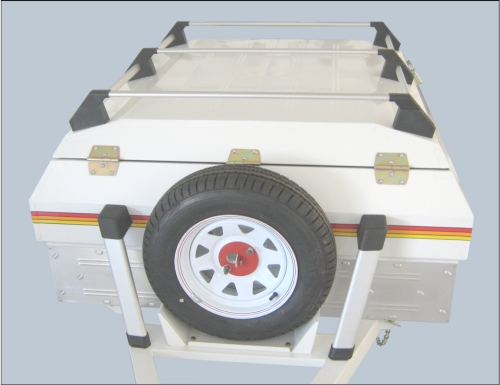 Glider Aluminium Cladding
The sporty Glider now has a front apron of aluminium for added protection and appeal, with a unique texture pattern.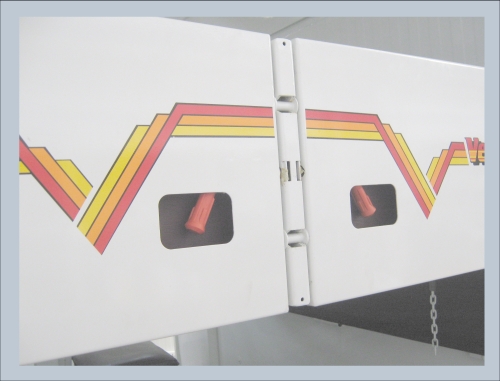 .
Horse Trailer Removable Rear Gate Doors
The Horse trailers now have a new feature which enables the rear swing-doors to be removed and re-fitted in a snap.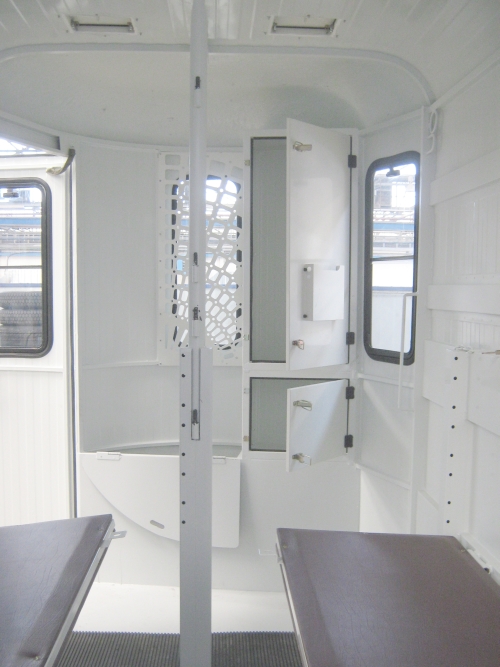 Horse Trailer Storage Cabinets
A very practical solution for storing of items inside the trailer has been implemented. It comprises a two-door padlockable cabinet, as well as the under-seat storage.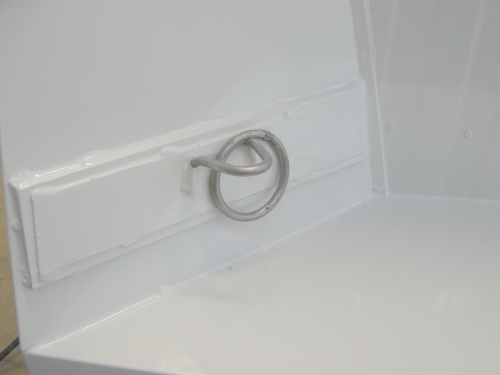 Horse Tether Ring
This convenient stainless steel tether ring feature allows the horse owner to easily tether a horse whilst busy with other things.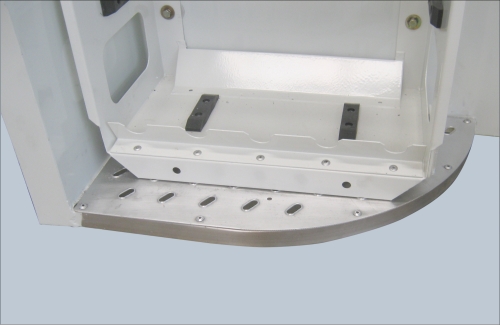 .
Horse Footplate Stainless Steel Tubing Structure
A more durable structure for the tread plate steps is now made of stainless steel tubing.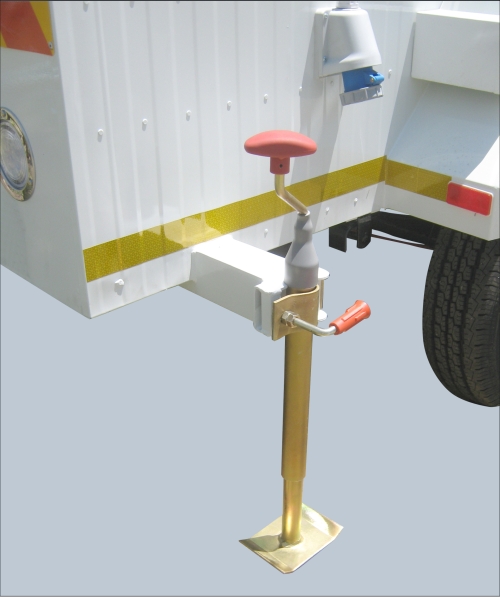 .
Kiosk Adjustable Support Legs
The new Kiosk trailer now has three heavy-duty adjustable support legs, each with their own crank handle for levelling and supporting the trailer during operation.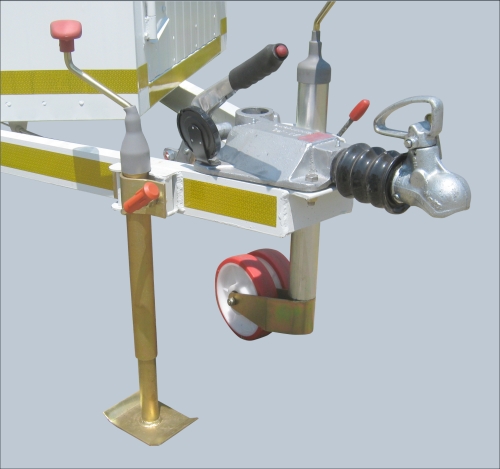 Kiosk Double Jockey Wheel
The new Kiosk trailer comes with a new double-wheel, fully adjustable jockey wheel, that works in conjunction with the new front adjustable support leg, to provide excellent stability when parked, and easy moving when parking.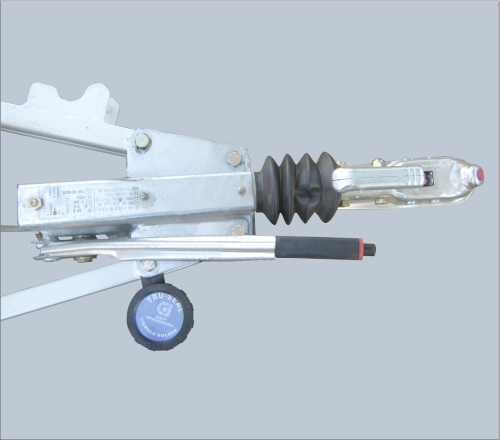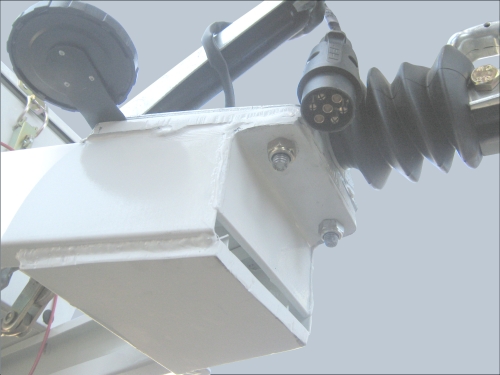 Moonbuggy Heavy-duty Coupler Attachment
The Moonbuggy coupler has been substantially reinforced with two 5mm triangular plates welded to the A-frame, making this a solid and extremely robust solution for this trailer.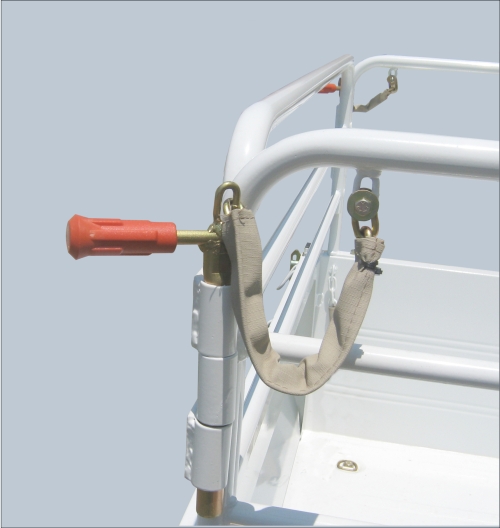 Mossie Back Gate Hinge Handle
The ever-popular Mossie now has an even more ergonomic pivot hinge with handle for easier opening and closing of the rear gate-rail.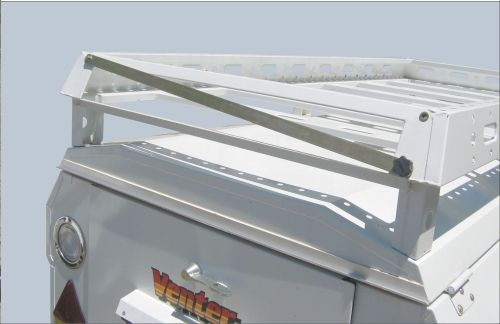 .
Voyager Roofrack With Storage Space For Table
All new Voyagers now have a steel roofrack option that provides a compartment, below the roofrack platform, with securing bar, for a camping table or other flat items.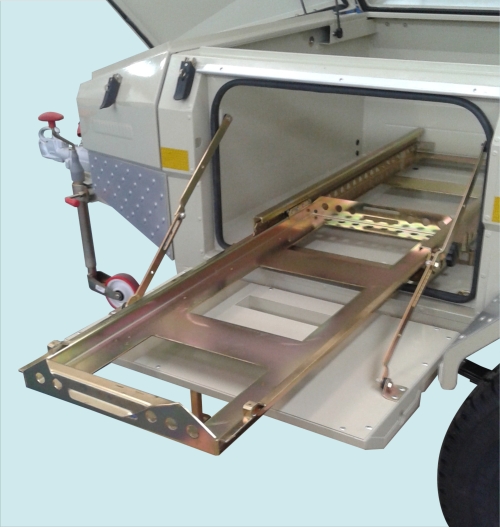 Wider side drawout rack for Savuti XL (for ammo box storage)
A wider drawout rack has been developed for housing new plastic 'ammo boxes'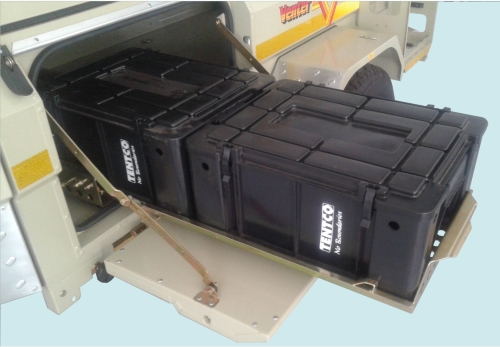 Side drawout rack with ammo boxes for Savuti XL
A wider drawout rack has been developed for housing new plastic ammo boxes. These convenient storage boxes have lids that can be secured by four strong clips. The boxes stack securely on top of each other, and have finger-holes for lifting and carrying.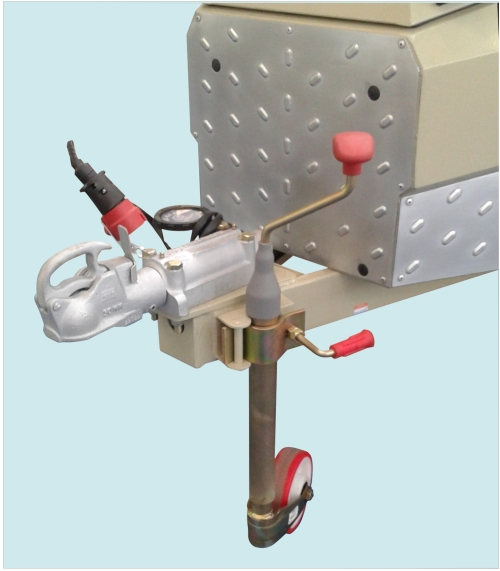 New galvanised-dipped articulating coupler and plug holder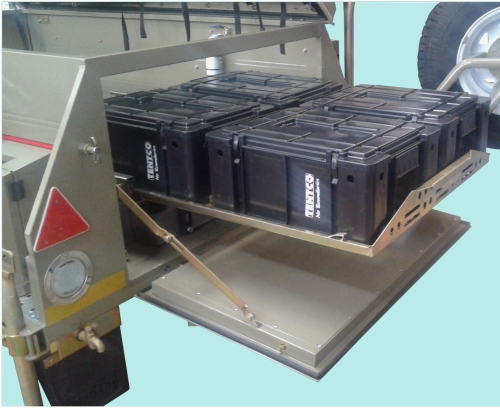 Rear drawout rack for Ammo boxes (for Bushbaby, and Offroader ranges)
A wider rear drawout rack has been developed for housing new 'ammo boxes' for storage. These boxes have four clips for securing the lid ,as well as finger holes for lifting and carrying the boxes. These storage boxes are stackable.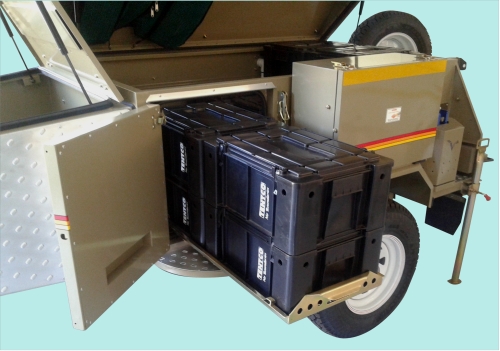 Side drawout rack for 'ammo boxes' (for Bushbaby and Offroader range)
A new side drawout rack to house a stack of ammo-type storage boxes. These boxes stack well and have finger holes for lifting and carrying.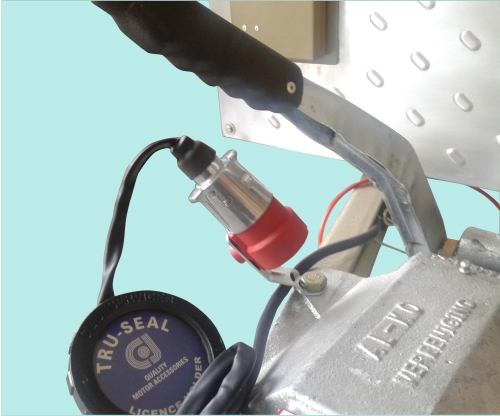 Galvanised-dipped coupler with plug holder
Articulating coupler with a new plug holder mounted on the coupler